Developed over a course of 8 months, this 6'x6'x6' sculpture was created as a part of a class where we learned themed-environment techniques, working with character plaster. The class focused on one large project, documented below, where we investigated a real location of interest to us, developed the story we wanted to tell about the location, and created a sculpture that tells this narrative.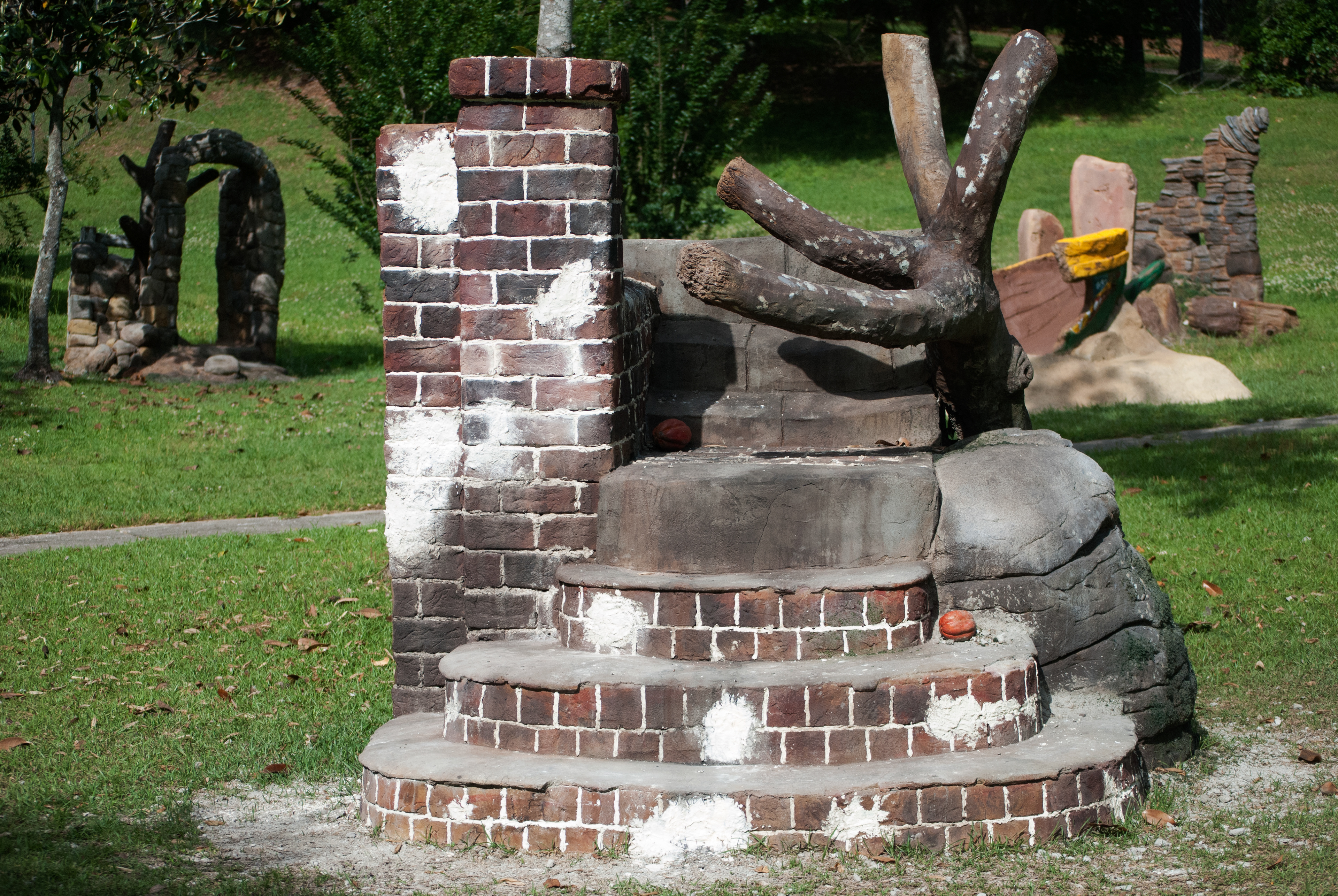 For this piece I wanted to tell the story of a city called Spanish Town in the parish of Saint Catherine, Jamaica. My family and I lived there before immigrating to America when I was three years old. 
When I went back for the first time in 2012, I was amazed by the out-of-place architecture, the centuries-old remains of Spanish and British imperialism. Beautiful yet largely worn and abandoned, the architecture sits crumbling in the center of the former capital of Jamaica. 
On the outskirts lives poverty and gang violence but also a resilient and cooperative people who stay united through a strong cultural identity and over common interests, such as their love for the national fruit, ackee.