A luxury men's swimwear brand born out of Miami, Florida, Le Club embodies South Florida chic. Le Club was looking to rebrand their look to feel high-end yet playful with a touch of preppy.
When creating the Le Club visual identity I was inspired by South Florida's iconic beaches and waterfront resorts as well as the coral pink buildings dotting the coast from Palm Beach to South Beach. I wanted the brand to feel bright, adventurous, and water-loving yet distinctive and fresh in the industry.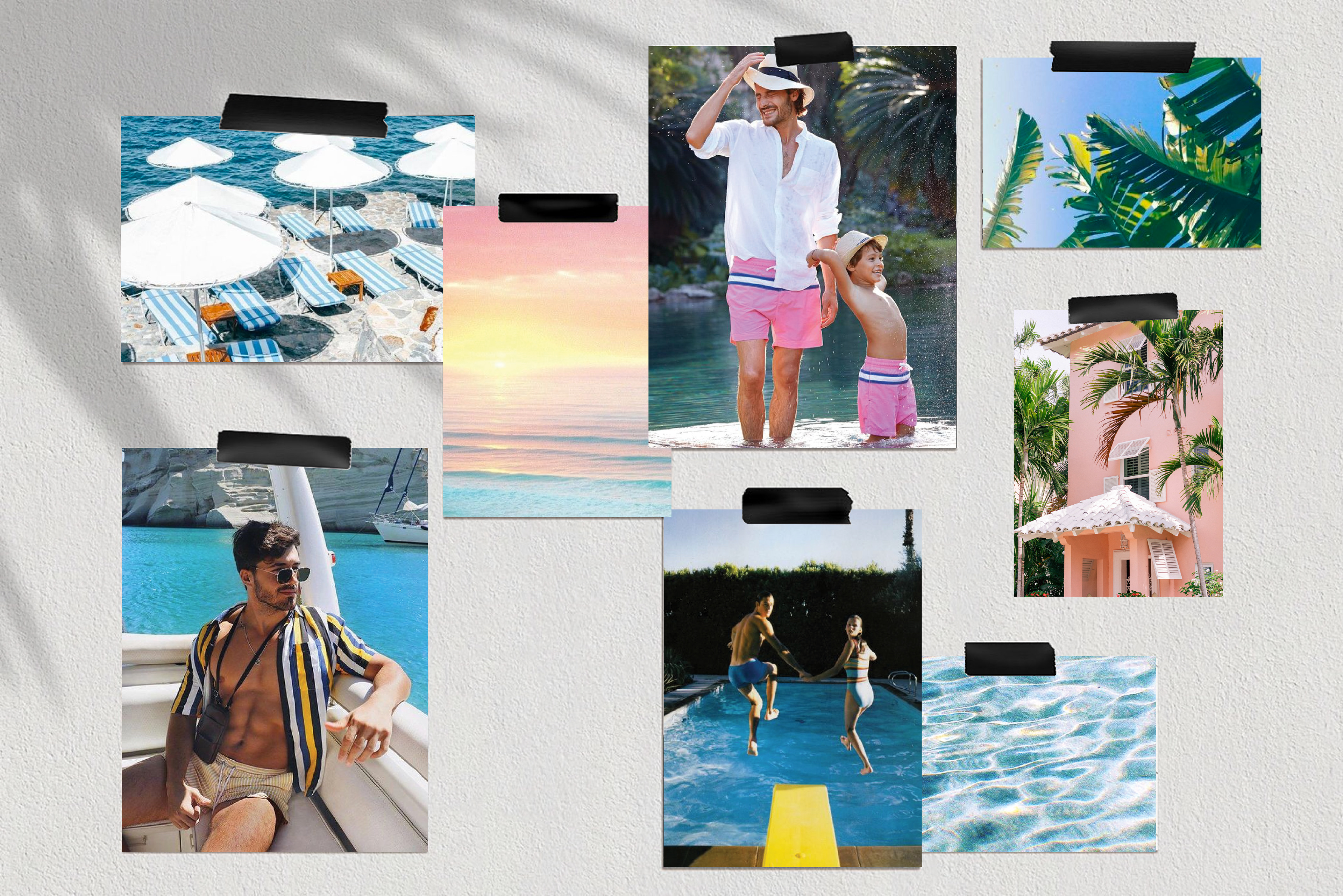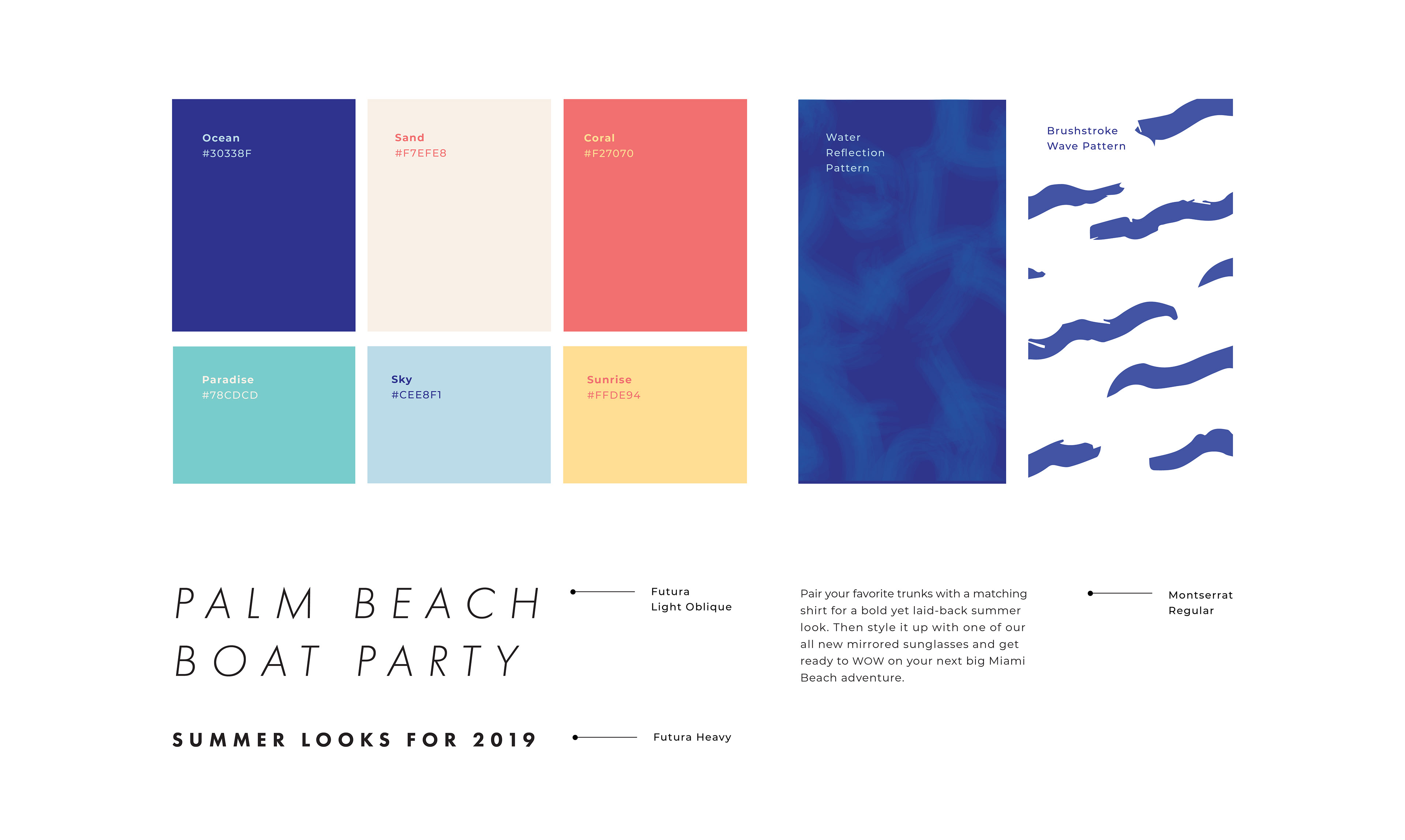 I chose an all-caps italic header font that says "the party's over here!" while emanating a subtle art deco refinement. And I developed a custom pattern inspired by the reflections that bodies of water create, which I paired with a statement brushstroke wave pattern for a unique look.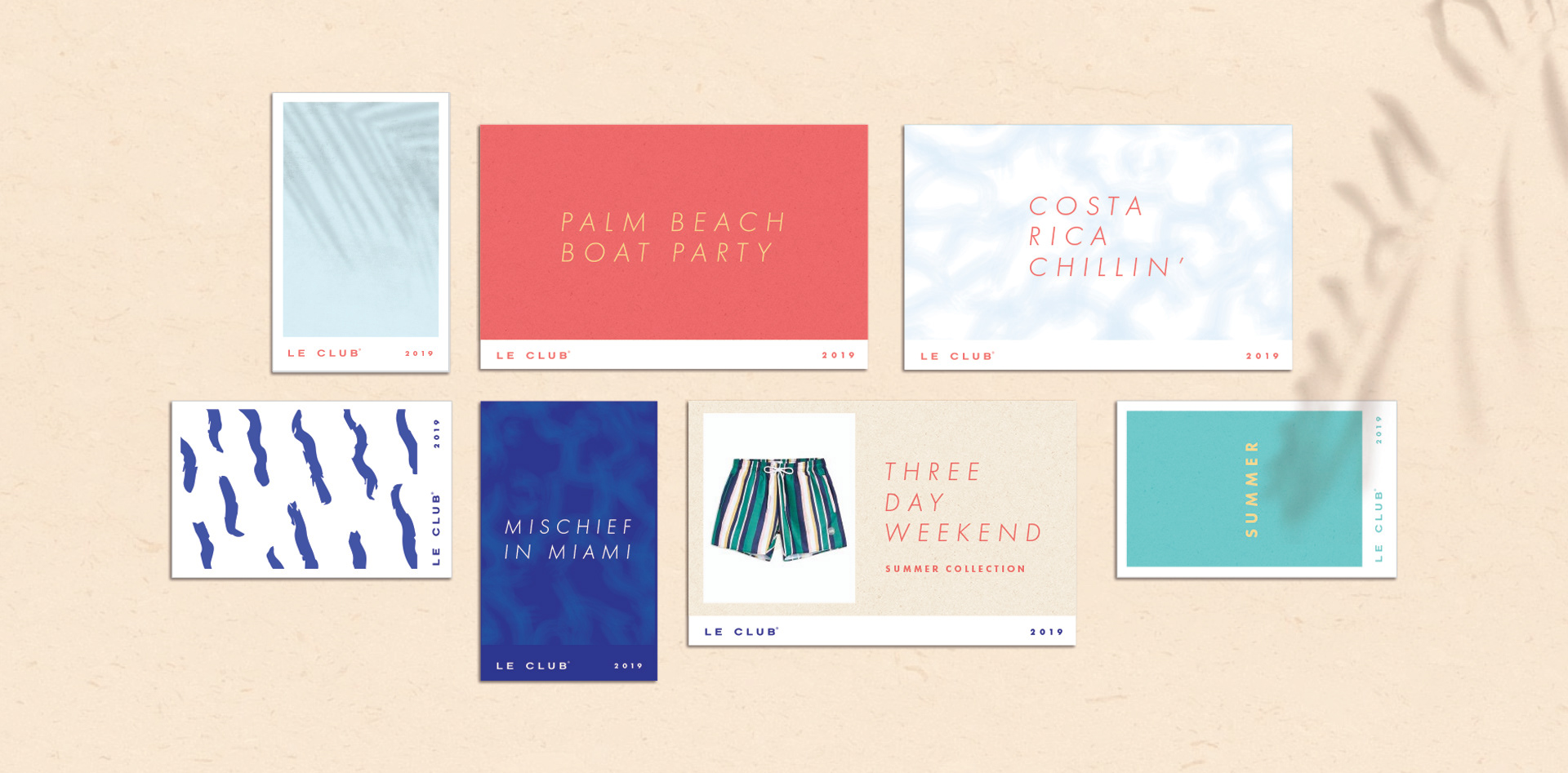 To tie the story together, I created short & sweet phrases that capture some of the possible destinations and adventures where a Le Club man might be found sporting his trunks - at a "Palm Beach Boat Party," for example!